TCG Digital's

industry footprint
There are several industries where we merge Big Data & Analytics with domain specialization. In so doing we provide you with tailored offerings and solutions.
Our solutions incorporate market insights, along with advanced digital technologies, to develop products and services that better address client needs.
We help enable the innovation and growth of all your high tech business requirements.
TCG Digital's industry solutions
Our intelligent solutions help enterprises thrive in industries in which they compete.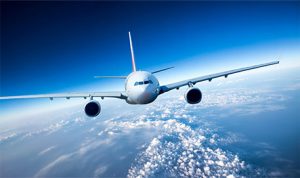 TCG Digital fully understands the challenges, concerns, and risks of the aviation industry. For over 19 years, we have helped our aviation clients succeed in this business. We are proud to have assisted the world's largest airlines, the world's second busiest airport, and other industry titans. We are also proud of the assistance we have given start-ups and mid-sized clients. In part, our success comes because we bring together, across business functions, subject matter experts and technology practitioners who complement each other. We are able to deliver business value with surgical perfection.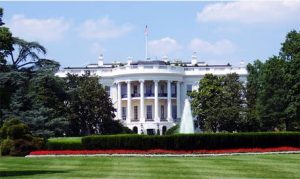 Globally, governments are adopting the latest in Data Science, Machine Learning, and Digitization to manage and to generate insights from a plethora of rapidly changing data. No longer is this the forte of the so-called developed world. Countries across the globe are looking to leapfrog not just for better management. They also have an eye on delivery of public goods and services to improve developmental indicators in various areas, such as health and education.  At TCG Digital we are actively working on several government and public goods initiatives across governments globally. Some examples of our work in the areas of Data Science and Digitization are: financial fraud detection; instrument and environment monitoring (IoT); sentiment and opinion analysis; key indices monitoring; reporting; compilation; and several others. We are in a unique position to help governments to facilitate public service outcomes.
Refinery &

Petrochemicals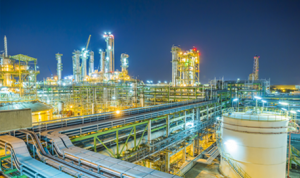 Petrochemical plants and refineries are often involved in very large-scale and complex chemical processes. These plants capture vast amount of data from several equipment executing these processes, but this data is hardly harnessed. TCG Digital's analytics solutions help these businesses unlock untapped value by utilizing digitization strategies, which leverage the power of data analytics, machine learning, and artificial intelligence. Some of our key offerings are — remote monitoring, plant reporting, production forecasting, downtime forecasting, production optimization, raw material optimization, production sequence optimization, and supply chain, etc. Our solution suite is further bolstered with the capabilities of
Lummus Digital
(a newly formed joint venture between TCG Digital and Lummus Technology) which include—performance monitoring, health prediction, system optimization, and plant-wide performance improvement.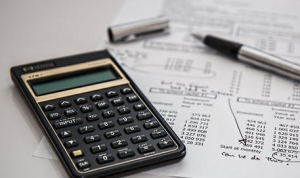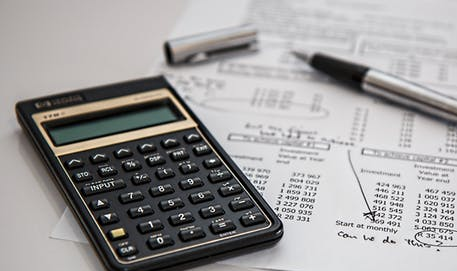 The emergence and convergence of evolving digital technologies are enabling insurance companies to provide high-touch, on-demand personalized experiences to a new generation of insurance customers. This new experience is transforming operations,
actuarial, underwriting, sales,
and even the
financial processes
to provide superior experience. This transformation is not without challenges – as every entity within this sector gets disrupted while vying for market dominance. At TCG we leverage our significant experience and our cutting-edge technology to enable and to support our clients', and our prospects' efforts to drive change and to support transformation by:
Enhancing customer engagement and experience
Working and collaborating with client goals and long-term budgets
Providing intelligent insights through analysis of data
Leveraging flexible and customizable delivery models
Banking and

Capital Market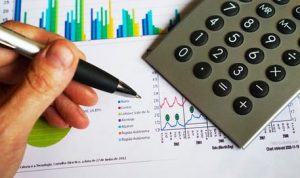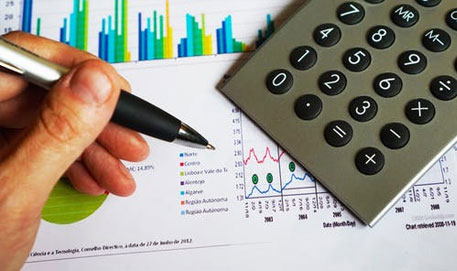 Financial services have been an early adopter of Data Science and Digitization. Our Financial Services clients range from large to mid-sized banks.  We have built custom solutions, and we have leveraged data science to solve problems of acquisition, risk, and churn. In particular mid-sized banks, looking to jump-start their data science and digitization journey, benefit greatly from our pre-built solutions and agile, low footprint platform to accelerate transformation. Our delivery model is built to scale, which also means, that no scale is too small for us.
Retail and
Consumer Goods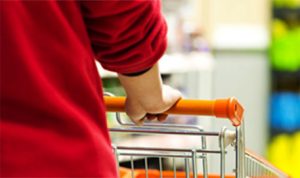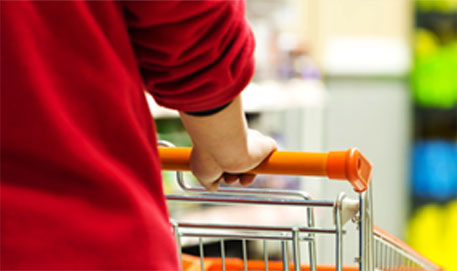 The retail industry is revolving around a customer-centric strategy owing to several factors: Loyalty is scarce; competition is fierce; and pricing is transparent because of digital media. TCG Digital helps retailers transform their business. We do this in a way that's both profitable and sustainable by leveraging data assets and by using a precise data science driven approach. As an analytics partner for leading global retail houses, we have built and customized solutions for our clients. Consequently, they immediately benefit from improved bottom-line results and enhanced customer satisfaction.
Our solutions cover:
Customer Segmentation; Marketing and Sales Optimization; Supply Chain Analytics; Omni-channel Strategy; and Competitor Barometers. Our work has included: wallet share increase; churn prevention; personalized target marketing; customer win-back analysis; affinity modelling; brand insights analysis; sales and demand forecasting; inventory planning; production planning; assortment planning; price optimization; and many more.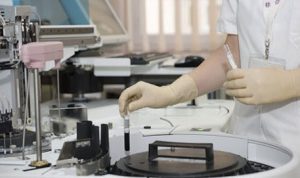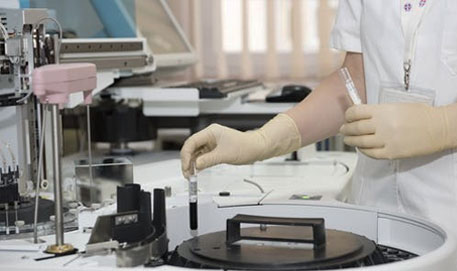 The pharmaceutical and life sciences industry is trying to rapidly change in-step with the evolving data science technology landscape. R&D expenditures are rising, but FDA approvals are falling. Loss of patent exclusivity, rising competition, and industry consolidation are eroding margins. On top of that, the industry is subject to evolving regulations, which leads to an increasing cost for regulatory compliance.
Precision-based feedback and insights are crucial to manage margins and to be differentiated in the marketplace. We provide solutions across the pharmaceutical and life sciences value chain. These solutions include: analytics and data science for clinical trials; laboratory services; sales and marketing; supply chain; and manufacturing.  Our solutions help our clients in data management; operations excellence initiatives; quality control; and regulatory compliance. These all lead to cost reduction and to providing a competitive edge.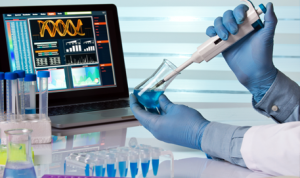 In this new age of information, when a deluge of data is generated across disparate systems, laboratories often witness challenges ranging from managing the scale and complexity, manually interpreting the data, and drawing logical conclusions. Most of the successful labs know how to address these challenges with a winning formula which is a combination of streamlined processes, the right science, and skilled talent. They are applying advanced data analytics techniques to analyze lab, enterprise and external data, conduct root cause analysis, identify opportunities for improvement, ascertain bottlenecks leading to performance issues, and arriving at critical business decisions. LabVantage Analytics is our self-service advanced analytics solution which enables it all by allowing you to explore, analyze, and visualize disparate data and gain valuable insights.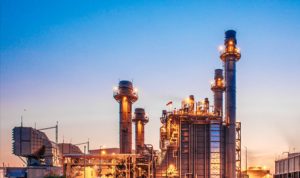 The capital-intensive industrial sector is facing critical challenges in optimizing assets or plant performance, monitoring operational scenarios or predicting shutdown, and in turn, generating a higher return on investments (RoI). This has led them to consider automation, data science, and hyper-contemporary technologies like AI/ML, Big Data, IIoT, Computer Vision, and Cloud Computing. With in-depth knowledge in these technologies, TCG Digital's primary focus is on sustainability and profitability, while driving velocity to value for the industries. With a portfolio of integrated end-to-end digital solutions for the entire asset life cycle, TCG Digital paves the way for digital transformation in the industrial sector. Our portfolio includes innovative solutions like Remote Plant Monitoring, Operations Digital Twin, Unit Health Prediction, Real Time Optimizer, Advanced Process Control (APC)/MPC, Production Planning, Lab Analytics etc.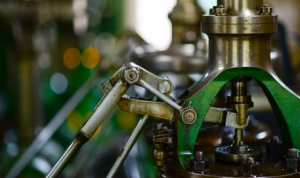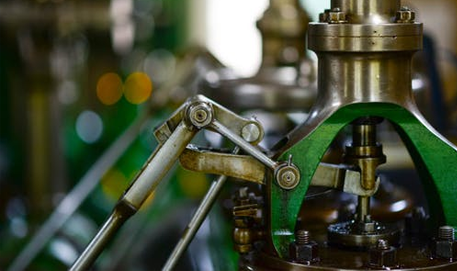 Digital manufacturing is augmenting the implementation of smart, connected operations with seamless flow of data across the value chain. Advanced analytics solutions, artificial intelligence, advanced robotics, virtual and augmented reality, and other new technologies are providing opportunities for acquiring more meaningful and real-time insights from data. The findings generated and collated ensure productivity gains, cost savings, and improved revenue. Through its products, services, and solutions, TCG Digital supports manufacturing entities in adopting the initiatives listed above. We help manage the complexities of manufacturing to reduce process flaws and to optimize time-to-completion; thereby generating positive impact on entity financials.