We have codified Data Science into solutions that are easy to customize, to implement, and to ensure repeatable insights.
In addition, we build custom, ground-up solutions to provide clients with scalability and with lightening speed to market.
Implementing an effective digital strategy for growth and competitive advantage is crucial to staying relevant.
Our solutions are both verticalized and across domains.
Revenue Forecasting
Distribution Channel
Ancillary Prediction
Loyalty Reporting
Disruption Impact Analytics
Log Analytics
HR Analytics
Airport Operations Analytics
Self-Service Suite for Aviation
Crisis Management (Emergency Response) System
Employee Travel Management (Staff Travel) System
Baggage Alerting and Reporting System
Materials Consumption Analysis
Business Performance Analytics
Analytics to Reduce Repetitive Customer Calls
Analytics for Loss Control Cell
Call Grouping Analytics
Analytics to Reduce Customer Visits to Regional Offices
Analysis of Claims Data
Customer Profiling
Campaign Effectiveness
Increase Customer Visibility
Increase Renewal Retentions
Agent Productivity
Customer Risk Profiling
Fraud Analytics
Operational Analytics
​Performance Analytics
Price Optimization
Demand Forecasting
Supply-chain Optimization
Assortment Planning
Product Affinity Analysis
Analytics for Wallet-Share increase
Customer Churn Analysis
Campaign Analytics
Customer Journey Analytics
Brand Insights Analytics
Store Segmentation
Trade Promotion Optimization
Workforce Optimization
Surveillance Analytics
Customer Sentiment Analysis
SSC analytics
IoT Analytics
Production Optimization
Sales, Finance, Operations Reporting
Loss Ratio
Campaign Analytics
Partner Portal (Bank Assurance)
Actuarial
Claims Reporting
BI COE Support
Marketing Analytics
Portfolio Reporting
Customs Analytics
Service Level Monitoring
Project Monitoring
Hospital Performance Analytics
Clinical Trials Performance Analytics
AI based patients to trials matching
Clinical Trials Enrollment Forecasting
Clinical Trials Start Up Analytics
Optimal Site Selection
Risk Based Monitoring
Optimal CRA Allocation
Clinical Trials Supply Management
Adverse event analytics
Laboratory Cancellation Monitoring
Prescription data analytics
Target marketing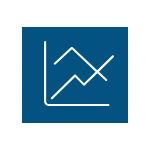 Price optimizer in retail
Determines the Demand functions for products, and product families based on historical price-consumption data

Determines the optimal price points for various criteria, e.g, maximize revenue, maximize gross margins, etc.  
Value provided
Automates pricing decisions for product and merchandizing managers; even at store levels for a retail chain

Allows simulating scenarios while tweaking several parameters and constraints e.g, min/max price adherence for products/ families, parity with competitors' pricing, etc.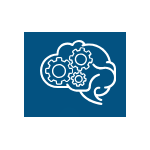 Production yield monitor & predictor in process manufacturing
Extracts and accumulates high-volume operations data from Distributed Control System (DCS) feeds

Discovers patterns in output yield at each process step for intermediates/ finished products based on: raw material quality, catalysts, ambient conditions of pressure, temperatures, etc.
Pinpoints losses and inefficiencies and prescribes interventions and corrective action
Value provided
Solution serves as decision support and prescription for Plant Operations Control in flow manufacturing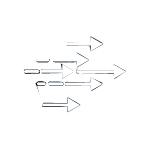 Minimize non-technical losses in power distribution
Non-technical losses occur due to: theft and pilferage, wrong classification of consumers, and application of wrong tariff groups, due to faulty load specifications at time-consuming connections

The solution analyses voluminous historical and billing transaction data. Thereafter, it isolates, for investigation and claims review, individual customers with aberrant reported consumption/billing behavior
Additionally, with Smart meter data, it profiles consumption patterns for categories of consumers and detects anomalies that may point to theft or under-metering of consumption
Value provided
Helps reduce non-technical losses for Power distribution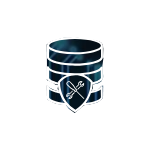 Spares inventory optimization in EAM
Solution starts with master data management and de-duplication of very large Item Masters

Carries out classification (FSN, ABS, VED, etc.) based on historical consumption
Prescribes EOQ and reorder levels after taking into account the historical procurement costs and consumption demands
Significantly reduces spares inventory while ensuring spares availability; minimizes breakdown interruption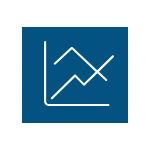 Claims analytics and leakage prevention in insurance
Solution uses machine learning to identify claims that have higher probability of resulting in leakage based on historical data

Leverages text mining functionality to classify claims items; thereafter matches them against rules to provide further efficiencies in claims data forensics
Savings to the insurer on claims costs