UNLOCK THE POTENTIAL OF NATURAL LANGUAGE PROCESSING
Delve into the Power of Words
Natural Language Processing (NLP) is a branch of artificial intelligence that sits at the intersection of computer science, human language, and computational linguistics. The primary focus of this technique is to process, interpret, and emulate human language.
Unstructured text is perhaps the largest human-generated data source and it is growing by the second. We are constantly generating data every second of the day through emails, instant messages, social media posts, digital records, web channels, and so on. 
With the help of NLP, machines can be trained to efficiently traverse through emerging volumes of data and identify topics, uncover trends, analyze sentiments, and identify correlations.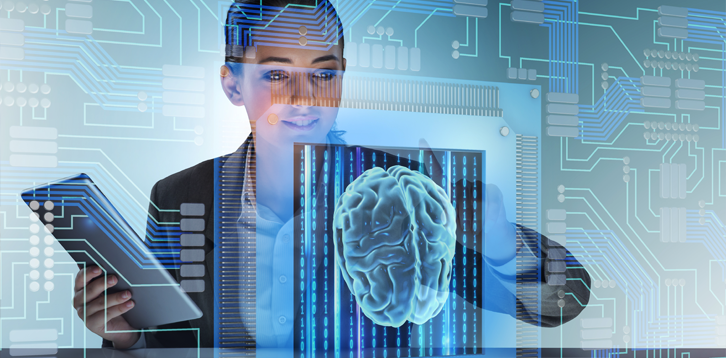 At TCG Digital, we have leveraged NLP techniques to solve a wide range of complex business problems from topic classification to entity extraction to sentiment analysis. We have expertise in hyper contemporary and cutting-edge machine learning techniques for NLP covering CNN, RNN, Reinforcement Learning, Memory Augmented Network, Unsupervised Learning, and Deep Generative Models.
AI driven NLP and NLG approaches to drive value for our clients
Convolutional Neural Network
A neural-based approach to represent a feature function applied to n-grams to extract higher-level features for applications involving sentiment analysis, automated chat-bots, etc.

Recurrent Neural Network
A neural-based approach to recursively apply computation to every input sequence, conditioning on the results of the previous computations, and providing high-precision language modeling.

Recursive Neural Network
A mechanism to model sequential data, taking into account the recursive structure of words and sub-phrases, and sentence hierarchy for applications involving semantic classification, sentiment analysis, etc.
We also have expertise in hyper contemporary and cutting-edge machine learning techniques for NLP, including Reinforcement Learning, Memory Augmented Network, Unsupervised Learning, and Deep Generative Models.
In KPI Monitoring
KPI's which vary across departments help determine whether the inputs, outputs, and outcomes of several government programs are aligned with the overall mission and goals. One of the key elements of data-driven governance is KPI Monitoring. Our in-depth knowledge and expertise in advanced analytics play a critical role here and enable governments to:
Identify the important KPIs and ensure they are measurable

Determine existing and potential trends and patterns

Measure variance with the plan and drive policy corrections

Measure and track outcomes and consecutively fine-tune the KPI's based on results
In Program Management
Apart from monitoring the KPIs, data analytics is also gradually driving the programs run by the governments. Advanced analytics helps glean predictive and prescriptive insights from existing data and drives leaders to think of new growth strategies, identify opportunities to reduce costs, make faster decisions, and create efficiencies that translate at the program and project levels and deliver value.
With TCG Digital's advanced analytics capabilities you can:
Evaluate several program proposals and prioritize the most viable ones within resource constraints, government's risk tolerance, feasible size and complexity

Leverage Lean Six Sigma blended or hybrid methodology to manage projects better, check for cost overruns and delays

Leverage a dashboard which provides a single view of the larger picture and helps determine how the programs are performing

Improve stakeholder management by predicting responses to decisions
In Service Delivery
Providing sufficient and affordable services to citizens is a core function of governments worldwide. However, service or value related decisions cannot be made by relying on prior experience. Leaders need to harness data within relevant frameworks to arrive at better decisions. We help governments enhance service delivery and provide greater value to residents through innovative combinations of data and related analytics. By collaborating with us you can:
Track KPIs for service delivery in real-time to improve productivity and efficiency

Drive tangible program results by improving the efficiency of allocation of resources

Determine process inefficiencies to reduce fraud, waste, and abuse and achieve better outcomes

Achieve compliance with federal reporting requirements
In Budget Control
As governments leverage Big Data and advanced analytics, they can rely on decision-ready information to forecast budgets. They can gain insights into financial information across agencies, departments, and revenue streams to accurately track spending, reduce wastages and spillages, and ensure compliance. 
With our advanced analytics platform, tcg mcube:
Monitor various program spends at the department/ministry level through an intuitive and unified dashboard
Predict future spends with predictive and prescriptive analytics
Conduct performance budgeting to evaluate cost structures based on outputs generated
Reduce financial fraud with data-enabled tracking and alert mechanisms