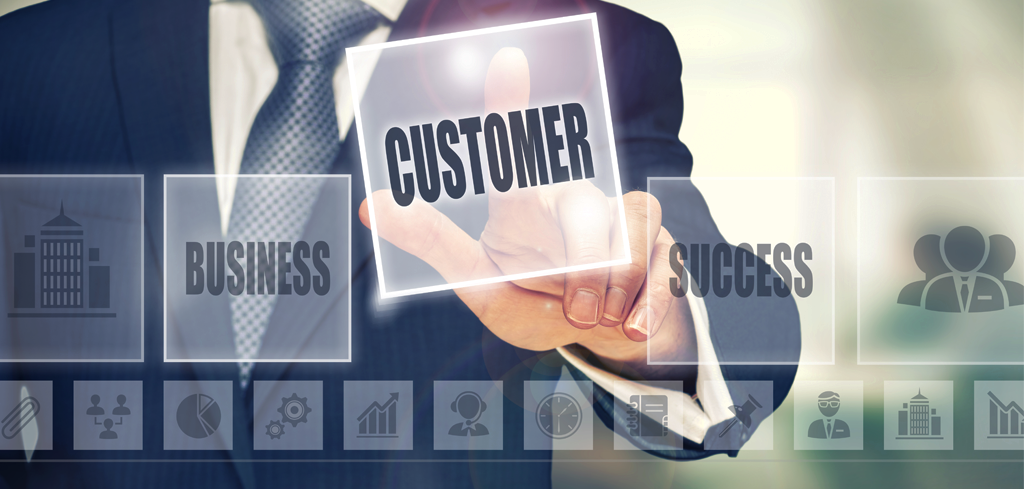 Dale Carnegie rightly put it when he said, "When dealing with people, remember you are not dealing with creatures of logic, but creatures of emotion." These words of the famous American motivational speaker and writer have become even more significant now as businesses try and adapt to changing customer behavior with care and empathy. Within a very brief span of time, COVID-19 has gravely affected the lives and livelihoods of millions across the globe. And, this has led organizations to rethink the definition of customer engagement and service, prompting them to closely monitor customer satisfaction metrics to be able to address their needs accurately.
Understanding customer needs
According to a report by Oracle, 86% of buyers 1 are willing to pay more for a great customer experience. But one daunting question most businesses are faced with is how to approach customer experience (CX) differently in the new normal. Before they can create an engaging customer experience, the first step is to understand what matters most to customers – especially during this disruptive scenario. A Salesforce report suggests that 73% of customers 2 expect organizations to understand their needs and expectations. One of the best ways to gauge their requirements is to intimately understand them – know their persona well. Often, defining the target audience, delving into their demographic profiles and digital footprints can provide insights into their needs and wants.
Role of AI
Businesses are also fast embracing AI technologies such as machine learning to understand the customers accurately. The technologies are being used to gather and analyze historical, social, and behavioral data and gain a better understanding of the customers. AI which continuously improves from the data which it analyzes can accurately anticipate customer behavior. It delivers actionable and real-time customer insights which equip brands to create relevant and thoughtful content across touch points that not only resonate with customers but also improve the chances of sales opportunities and enhance the customer journey.
Need for differentiation
While understanding the customer is important, equally crucial is to differentiate from the competition. If you want to stand out as a brand, you must personalize the customer experience. Close to 80% of customers 3 are more likely to make a purchase when businesses provide personalized experiences. AI helps brands to connect with customers at a more personal level by analyzing customer sentiment and feedback with precision which is not achievable by humans alone. It has also been seen that feedback-driven models foster higher engagement levels, loyalty, and retention.
Why strategize?
However, before looking into AI, what brands need is a CX vision and a robust strategy. While laying down a well-thought-out strategy, brands need to factor in the role of safety and trust. The pandemic has brought forth consumers who are more thoughtful in their decision making and selective when with purchases. They are engaging with brands which demonstrate safety, convenience and trust in experience delivery. Most consumers trust a brand which is good at protecting the privacy of their personal information, delivers quality products and services at fair prices and engages with them in a meaningful way. This is leading forward-thinking brands towards process and business–model innovation at every point of interaction with customers.
Focus on efficiency
Along with this, well-performing brands are prioritizing efficiency. They have realized that to achieve a superior customer experience which is also sustainable; they need to focus on efficiency and convenience. After the onset of the pandemic, customers are no longer willing to understand and tolerate inconvenience despite their loyalty to a trusted company. Companies that opt for the efficiency path to win profitable customers have few factors in common. Most of these companies have access to the data they need and streamline workflows to align with customer journeys. This helps overcome organizational silos and eliminate the habitual repetitive tasks. Moreover, employees working with these brands are empowered to connect the dots between specific customer expectations and interactions. They are prompt in adopting technology to automate routine tasks and deliver consistent experiences across touch-points. Finally, these brands remain focused on supply chain innovation and optimization for seamless service delivery.
Adopting omni-channel strategies
In the wake of the pandemic, there is an increased need for omni-channel strategies. And one among them is to boost customer loyalty through several touch-points. By providing customers with multiple opportunities to connect, brands are driving positive customer experiences and loyalty. As consumer buying habits have changed, with a majority opting for online purchases and ordering in bulk, organizations need to foresee spikes in demand for which they are relying on technology. By investing in technology, they can expect improved inventory management and order routing along with gaining an in-depth knowledge of consumer behavior and preferences.
Omni-channel transformation is the need of the hour where touch-points are not treated in isolation but as part of seamless transitions when customers move from one channel to another. Customer experience journeys cannot be treated as linear but one where there are frequent shifts between traditional and digital channels, which can vary according to customer types and preferences. Understanding the customers' digital behavior goes a long way in reducing the churn rate. Often the best approach is to promote automated tools and self-service touch-less technology for basic interaction with tech-savvy consumers and appoint highly skilled live agents to handle critical requests.
Final note
From the above discussion we can conclude that the power to differentiate, understand customer needs at a granular level, maintain a focus on efficiency and adopt omni channel strategies are the key factors which can drive an enhanced CX. And this investment in building relationships and delivering a superior experience can help brands to retain valuable customers in the long run. Over and above these, it is critical to understand and prepare for major changes as evolving consumer habits often necessitate a change in the CX strategy not just for sustainability but also for a competitive advantage— the importance of which cannot be overlooked in these uncertain times.