Improving transported animal welfare
for a North American airline
Pets are an integral part of many families, and for pet owners, their furry friends are like family members. When it comes to air travel, it's essential to ensure that pets are well taken care of and that their safety is a top priority. Ensuring animal welfare posed a significant challenge for a large North American carrier seeking real-time visibility into animal scanning compliance, from pet's acceptance to customer delivery.

That's where TCG Digital's Animal Wellness Initiative came in, providing a comprehensive solution that improved the efficiency and effectiveness of the carrier's cargo operations.

The TCG Digital team's solution was a game-changer, providing the carrier with real-time visibility of pets from the time they were accepted to customer delivery. The Animal Wellness Initiative included an intelligent dashboard with automated rules for accountability when handling off pets, historical reporting for scanning compliance, and revenue impact-handling costs. With rule-based solutions to aid visual checks within and outside scheduled alerts, the carrier could maintain an audit trail of activities and operationalize scanning devices to handle pets during irregular operations.
Recently my team and I were discussing how to help our clients unlock the value of their industrial and manufacturing data. These industries often wrestle with terabytes of time-series data from a myriad of sensors, machines, processes and external sources. Each data source could potentially include different features with various formats, have non-rationalized time intervals and be generated from various proprietary technologies. The challenge of making this data available on a platform where workers can exploit the data and discover its hidden value can be overwhelming. Here is where the vision of AI Democratization often hits its first significant roadblock.

Managers who are tempted to feel elated at the prospect of having access to all the data they could ever wish for, soon realize it is a data sword of Damocles* hanging by a thread, ready to snap and bury them if they can't find a way to unlock its value.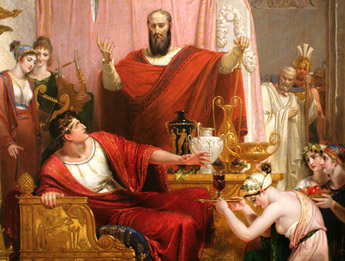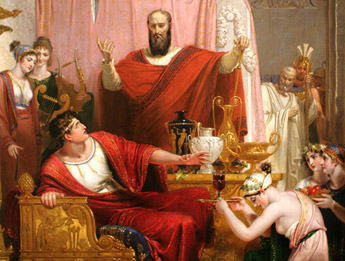 Richard Westall's Sword of Damocles, 1812
* The parable of the sword of Damocles teaches us that no matter how good someone's life may appear, it's difficult to be happy living under existential threat.
The solution was cloud-enabled and included an Omni-channel system for alerts and on-demand reporting. By implementing TCG Digital's solution, the carrier was able to minimize animal transportation incidents and associated handling expenses, all while improving customer satisfaction, making them more likely to choose the airline for future travel.

To implement the Animal Wellness Initiative, TCG Digital utilized tcgmcube Reporting Accelerator Framework, AWS – Lambda, AppSync, Kinesis, DynamoDB, Elasticsearch, Step Functions, CloudWatch, EKS, Docker, Microservice, Java, NodeJS, Ionic, Amplify, Android, iOS, and Angular 7. The consulting engagement allowed for a UX/UI design that detailed functionality and technical architecture/design, ensuring a seamless and efficient implementation process.
Overall, TCG Digital's Animal Wellness Initiative was a success, providing a comprehensive solution that improved the carrier's cargo operations, reduced costs, and most importantly, ensured the safety and welfare of pets during air travel.